- OUR CUSTOMER SERVICE -
A completely satisfied customer experience is our #1 priority. So we created a one stop solution for your vehicle repair needs. Our trained professionals will fully explain the entire process from the initial claim, to scheduling repairs, accessing your alternate transportation needs, follow-up during repairs, completion process, your lifetime guarantee, and post-repair Do-s & Don'ts. Your experience will be seamless and one that will leave you wanting to refer friends and family.
- OUR PROMISE -
Being involved in an accident is usually an unpleasant experience - getting your car repaired and looking new again doesn't have to be. We understand the inconvenience an automobile accident can bring to your life. That is why we employ caring and skilled associates who respect your situation and have the technical expertise to quickly repair you vehicle the right way - the first time, on time, every time. All of our associates are committed to delivering your professionally repaired vehicle to you as soon as possible. Providing 100% customer satisfaction is our goal.
- INSURANCE NETWORK PROVIDER -
Beaverhead Body Shop is recognized by several of the major insurance providers as a preferred or network certified collision center. These partnerships allow us to offer quicker estimates and claim submission, assistance with alternative transportation and many insurance providers offer additional guarantees of the repairs to your vehicle. Call one our professionals to discuss if your insurance provider is participating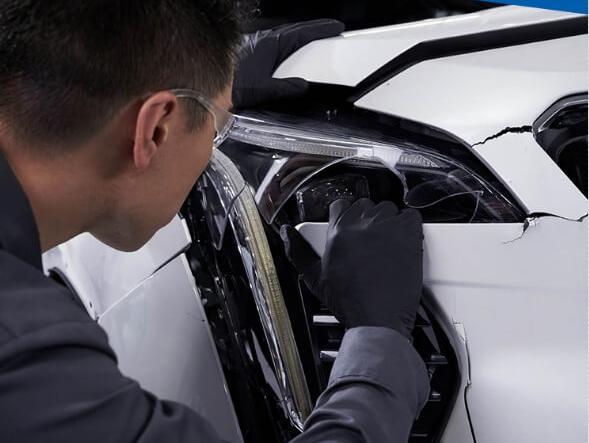 Professional Estimating System
Mitchell Estimating allows us to estimate accurately and thoroughly, and the built-in Mitchell Tech Advisor allows us to make sure we follow OEM Repair Procedures with every vehicle that comes into our shop.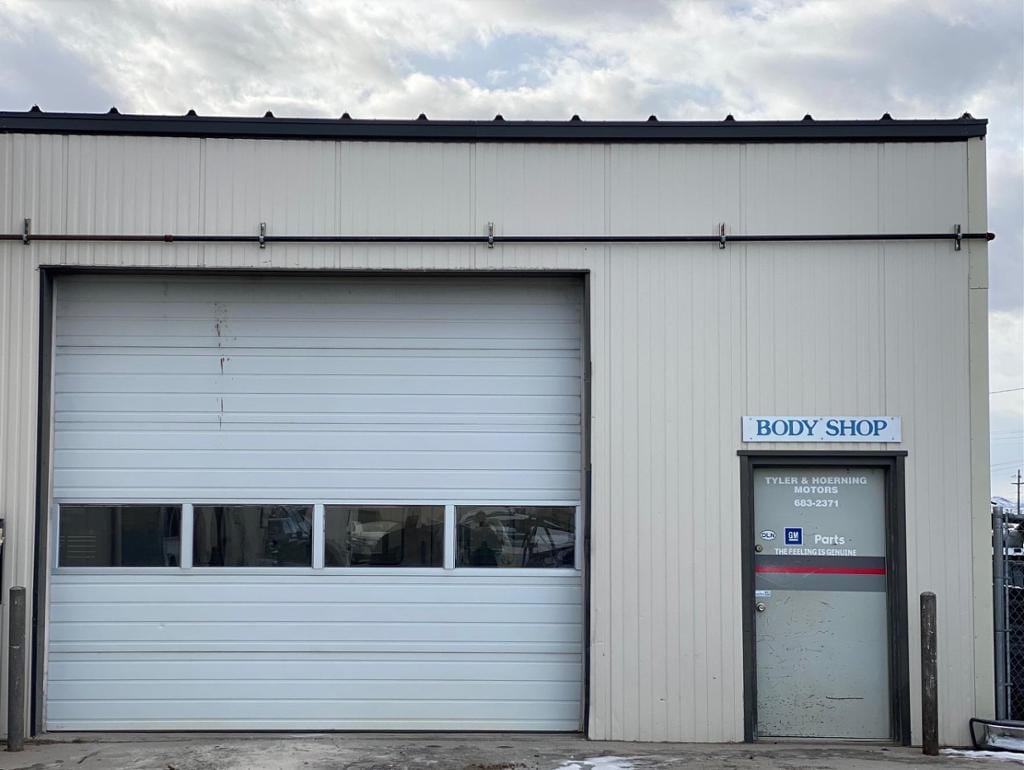 Professional Vehicle Scans
Using our OEM scan tool, we conduct pre- and post-scans that follow manufacturer guidelines to ensure your vehicle is safe to drive after a repair following a collision.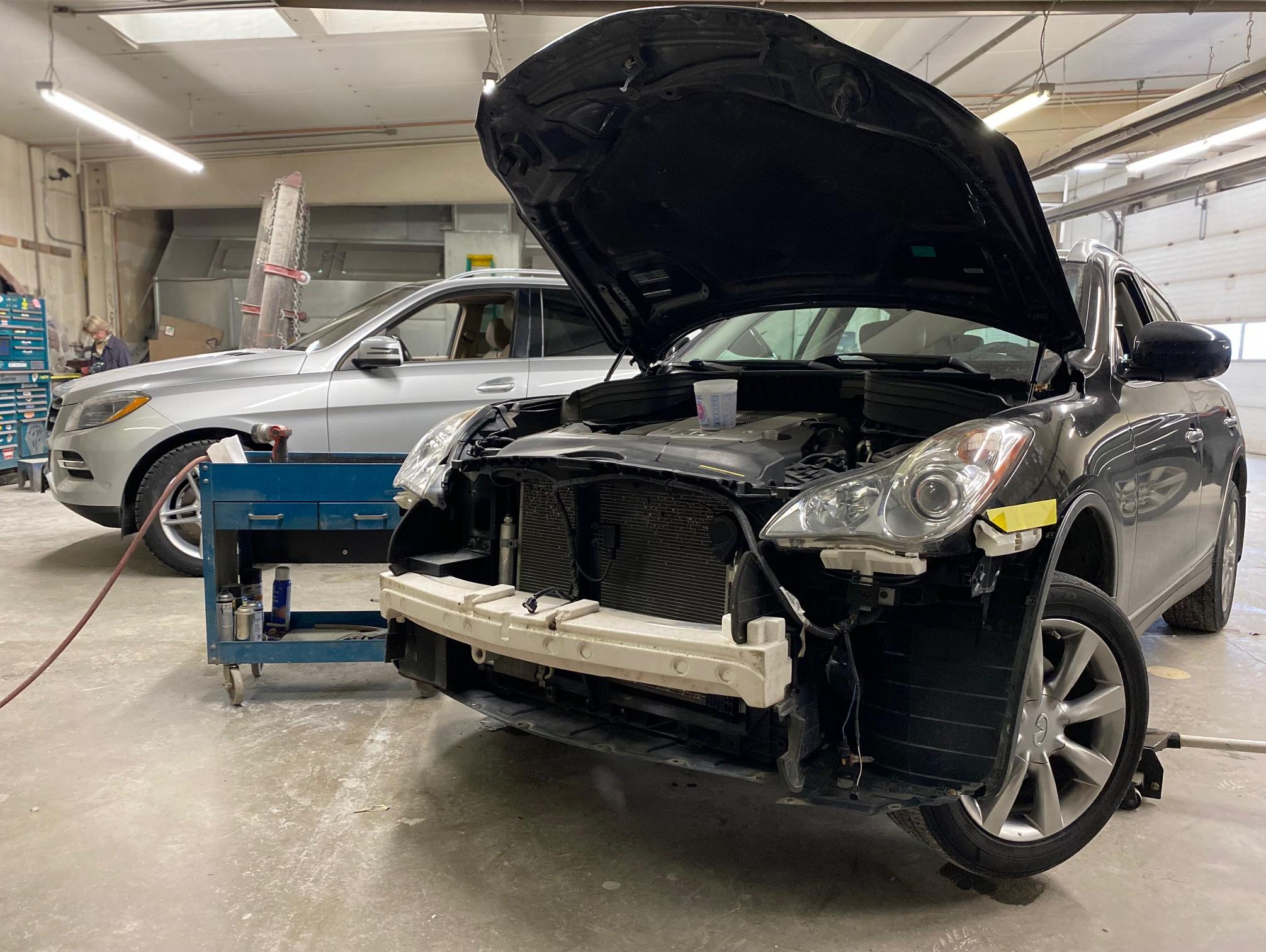 Welding Certifications
Our technicians are certified to weld aluminum, silicon bronze, and steel with our certified welding equipment right here in our shop.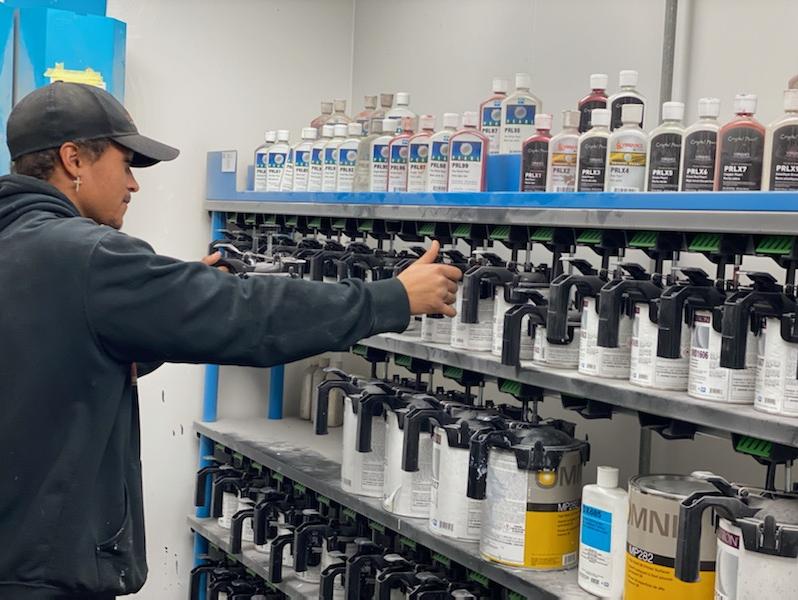 Certified PPG Paint System
At Beaverhead Motors Body Shop, we have a certified PPG paint system and professionally trained technicians to make sure all of our refinishing work meets industry standards.
CAR INDUSTRY STANDARD CERTIFICATIONS
Manufacturers are producing higher technology cars and are integrating complex systems into the design. Our technicians are specially and factory certified to work on numerous makes of vehicles. They must maintain rigorous continuous education standards. What this means for you, is that your car is being repaired to the latest industry standards and requirements set forth by the manufacturers so you get the most accurate repairs possible.
Not all shops participate in these programs as it is expensive and timely. We do this however because we care about repairing your vehicle to the highest standard possible. We believe in quality and not quantity of cars repaired.
We use genuine OEM parts that safeguard your resale value and manufacturer warranties. We are committed to repairing your car using superior standards and stand by our work with a warranty long after your car leaves the shop

Hour of Operation:
Monday: 8:00 AM - 6:00 PM | Tuesday: 8:00 AM - 6:00 PM | Wednesday: 8:00 AM - 6:00 PM | Thursday: 8:00 AM - 6:00 PM | Friday: 8:00 AM - 6:00 PM
FOR IMMEDIATE RELEASE: ENHANCED QUALITY AND SAFETY ASSURANCES FOR CUSTOMERS OF BEAVERHEAD MOTORS
---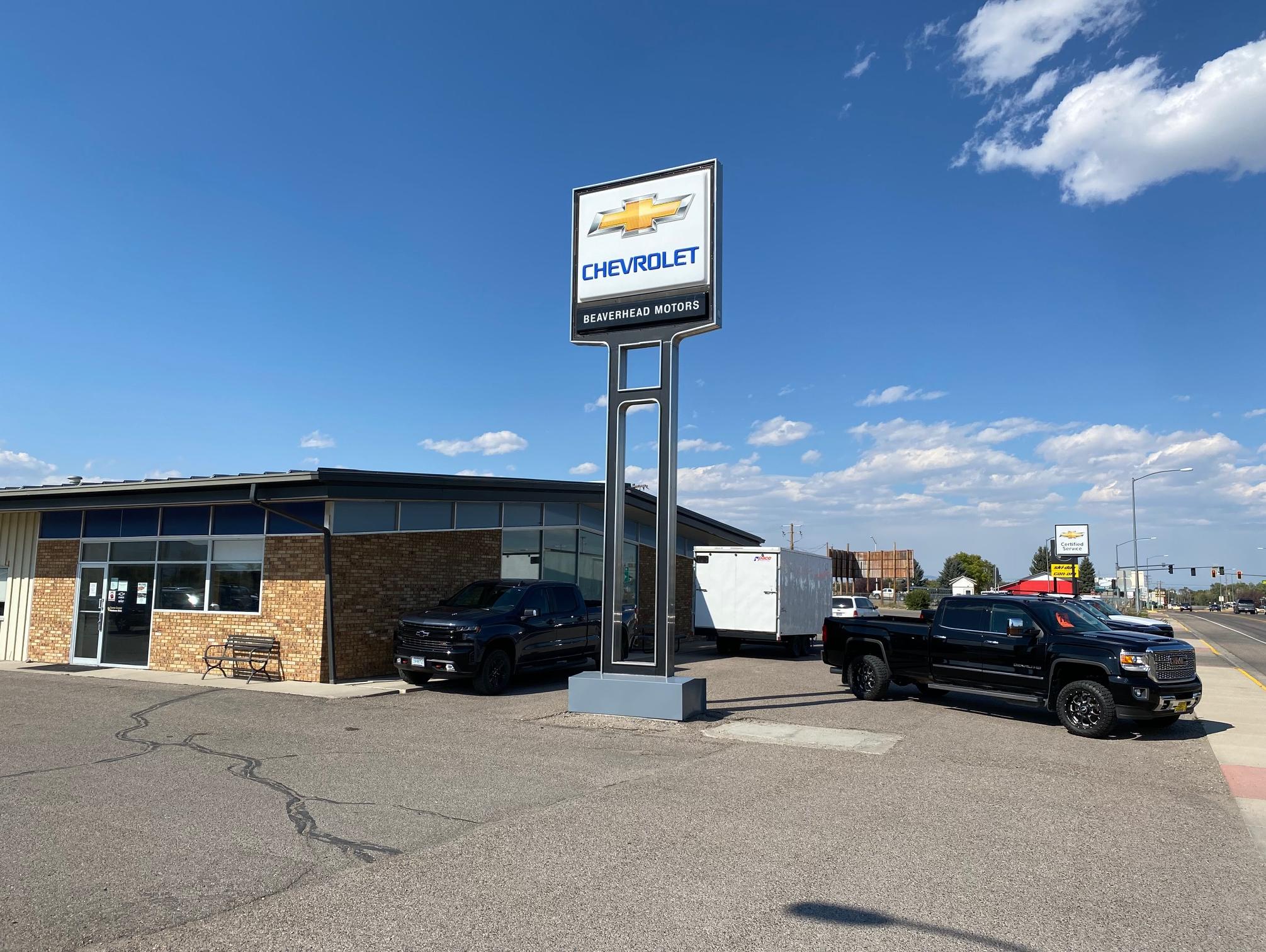 Industry Certification Establishes New Standards for Collision Repair


DILLON - Beaverhead Motors Inc of DILLON is a certified collision repair shop, which ensures customers that their collision repairs will adhere to the latest industry quality and safety standards. This new certification guarantees that collision repairs will be performed according to the manufacturer's repair protocol by a properly trained and qualified technician, using the correct tools and equipment for the job.
The automotive collision repair certification process is rigorous; less than 5% of all body shops in the U.S. are able to meet the stringent requirements imposed by the manufacturers to ensure quality and safety in their repairs.
"Newer vehicles are manufactured with durable, lightweight materials and advanced technology, which means that a repair performed in accordance to the manufacturer's specifications is more important than ever and ensures the safety and proper performance of the vehicle," explained Scott Biggs, CEO of Assured Performance Collision Care. "Consumers need the confidence and peace of mind to know their vehicle is being repaired by a shop that has what it takes to ensure vehicle safety. We have certified more than 3,500 shops across the country to make sure consumers can have their vehicle repaired by a certified shop wherever they live, work, or travel."
About Assured Performance Collision Care: Collision Care (www.collisioncare.org) is a nonprofit consumer advocacy organization and internationally recognized certifying entity established as a collaborative effort to address the critical industry need. Today, Assured Performance is the largest and most advanced repair-capable network of over 3,000 Certified Repair Providers in North America with strategic partnerships and official recognition by leading automobile manufacturers, insurers, and other industry stakeholders.
VISIT BEAVERHEAD MOTORS BODY SHOP IN DILLON TODAY.
---
Drive like brand new once more after visiting Beaverhead Motors Body Shop in DILLON. At our dealership, we mend all kinds of door dings, dents, and scratches offering drivers the self-confidence of riding a new car again. If you're trying to find a fresh paint job, our Chevrolet Collision Center in DILLON certainly has you covered there also. We are sure that you'll be satisfied with the service we provide. Car owners near Butte, Lima, and Sheridan have all taken the escape to the Beaverhead Motors Collision Center in DILLON after getting in an accident in which the outside of their truck or SUV is ruined. Stop driving a vehicle around with that ding or scratch hampering the appearance of your automobile. Instead, bring it to the Beaverhead Motors Collision Center in DILLON today. Our staff will take care of all your automotive needs. Call our Chevrolet Collision Center in DILLON today to schedule your auto repair appointment and get all your inquiries resolved by our professionals.